03/19/99. I am very sad to say that little Phoebe passed over the Rainbow Bridge this week. A very tragic accident. We will all miss her; especially her dad, George.
FOUR FEET IN HEAVEN

Your favorite chair is vacant now
No eager barks to greet me
No softly padded paws to run
Ecstatically at me
No coaxing rubs, no plaintive cry
Will say it's time for feeding
I've put away your bowl
And all the things you won't be needing
But I will miss you, little friend
For I could never measure
The happiness you brought to me
The comfort and the pleasure
And since God put you here to share
In earthly joy and sorrow
I'm sure there'll be a place for you
In heaven's bright tomorrow.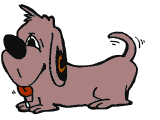 Ok, I dont exactly look like a whippet. LOL LOL. I want to tell you it was tough to get some space on this page. All these cats!!!!!!!!!! BARK BARK BARK. I'm Bennie the Basset & very glad to meet you. Here are some pics of my real whippet friend ~~~ Phoebe. She is so cute!!!!! I know you will love her!!!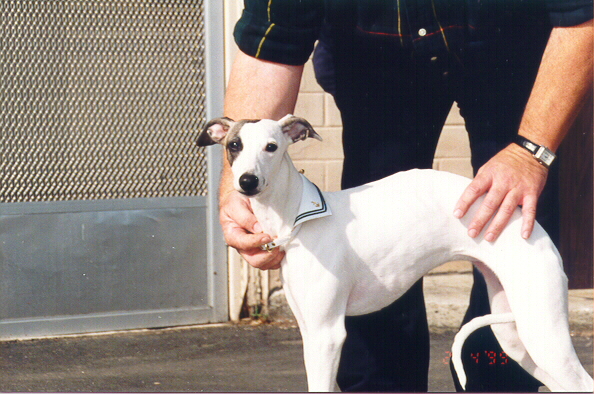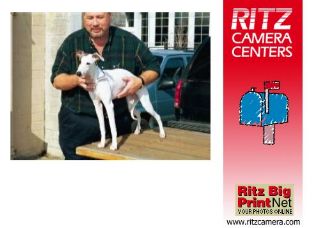 Hi, I'm Francine & also very glad to meet you (drumroll please). Check out these cuties!!!
Naomi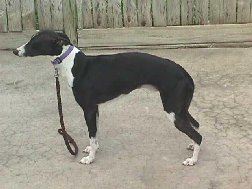 Twilight
Precious

Leave your pawprint in Phoebe's book before you leave!!!!
    View My guestbook     Sign my guestbook <! ### Stop cut and paste here ###>