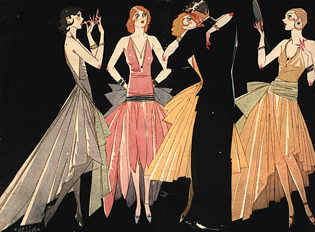 The Roaring 20's ~ A fantastic time. Wish I had been there. Go back in time with me.....let's reminisce!!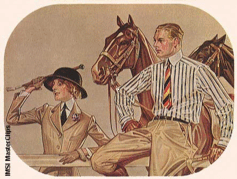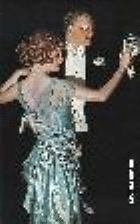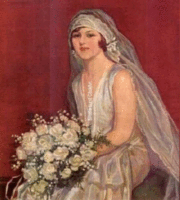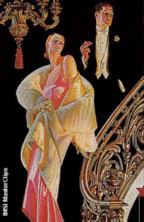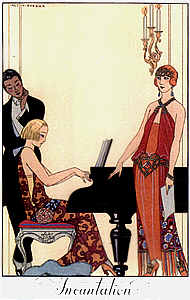 The turn of the century brought with it an incredibly lush style of dressing. Soft draped materials and laces were the salient features of turn of the century fashion. These were the years of tea gowns and lingerie dresses. As the century advanced the S-silhouette gave way to the high waisted "Directoire" silhouette which in turn gave way to the tubular silhouette by about 1912. These fashions are now commonly referred to as "Titanic Fashions".
The fashion of the 20's reflected the Jazz Age perfectly. It was made for fast automobiles and the Charleston. For the first time in western fashion the knee was socially acceptable. Fashion changed radically in the early years of this century. The seeds for what became the Jazz Age were sown before World War I in the work of Paul Poiret, the Wiener Werkstatte amongst others. The social influences that change fashion are so wide-ranging that I don't think any one historical event can pinpoint it.
Here are some childrens fashions, c.1917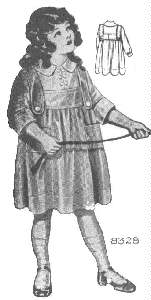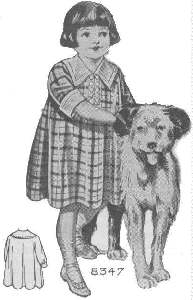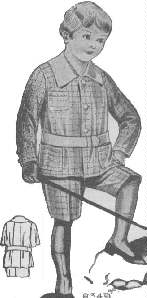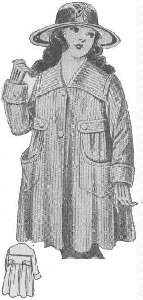 1920s, the decade when women shocked the world by bobbing their hair and raising their hemlines to heights not seen before in modern times.
1920s fashion was about so much more than fringed flapper dresses and feathered headbands, the cliche that many people associate with the era. As with every decade, the '20s had its fads as well as its classics, a few of which live on today. It was a romantic era for fashion, which is why people look back at it with great fondness and still emulate its style.
Fashion-conscious men wore their hair parted in or near the center and slicked back with brilliantine, an oily, perfumed hairdressing that added shine and kept hair in place. This look was popularized starting in the early '20s by screen idols, such as Rudolph Valentino.
In summer, men sported broad brimmed Panama straw hats as well as those with shallow, flat tops and stiff brims called Boaters or Skimmers (depending on the width of the brim), a popular hat style which originated in the late 1800s. In the fall and winter, English driving caps were ubiquitous for casual wear, felt fedoras for everyday wear with suits and sport coats.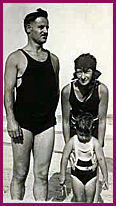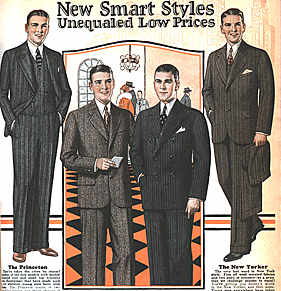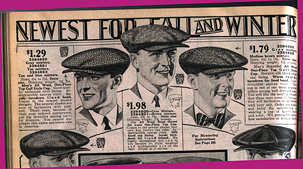 Would you like to hear some 20's singers? Let's go to the Roaring 20's concert1920's ConcertEtta James, Al Jolson ~ a real feast of musical memories.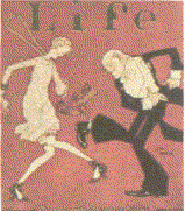 Want to learn how to do the Charleston?Learn The CharlestonBe sure & click on the speaker to get the music!!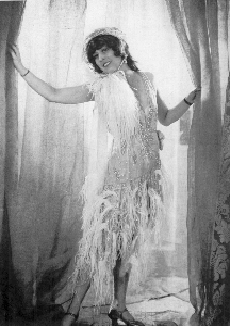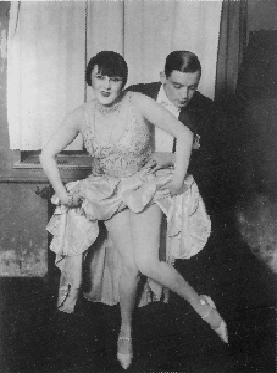 Use the pulldown menu to visit my kitties and my other cyber homes......some fun stuff!!